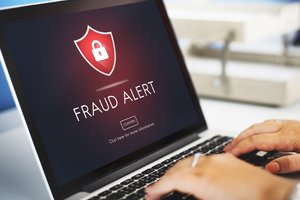 Business owners agree that fraud has become a huge problem. More and more companies are focusing their efforts on preventing fraudulent orders and protecting their customer's information. One company in particular, PetSmart, appears to be making great progress.
PetSmart's e-commerce investigations team has been using fraud prevention technology that includes AI and advanced machine learning. So far, PetSmart has successfully caught criminals through these high-tech methods. Last year alone, the company saved $12 million by finding fraudulent orders before they were shipped.
When you consider labor loss, merchandise costs, shipping costs, chargebacks, fees and fines, it easily translates to $3 to $3.50 for every dollar in fraudulent charges – an annual total of around $12 million. This year, the figure has already reach $1.5 million for the fiscal year (which began February 1). Chad Evans, manager of e-commerce investigations of PetSmart, says they expect to catch more fraudulent orders this year than even last year.
The Damages of Fraud, and What to Do About It
Besides the incredible and staggering monetary losses of fraud, cybercrime also damages a business' brand. Even though it is the criminal that acquired the credit card information to make the fraudulent charge, customers will associate it with the business. They might decide to take their business elsewhere and warn friends and family of their experience.
The following tips will help you protect your business against cyber threats like fraudulent orders:
Understand the Risks – Before you can protect your business and your customers, you must first know where your system could be compromised. Consider having a third-party vendor conduct a vulnerability assessment, so security weaknesses can be identified and proactive steps taken to minimize the potential of a security breach.
Develop a Plan – Create a detailed plan of how a breach will be handled before it happens. You should also spend time training your team in what to look for and how to respond. Being able to act quickly and decisively will help you minimize financial and reputational damage.
Invest in Protection – Cybercriminals are extremely sophisticated. So, you will need to invest in
…
Read the rest