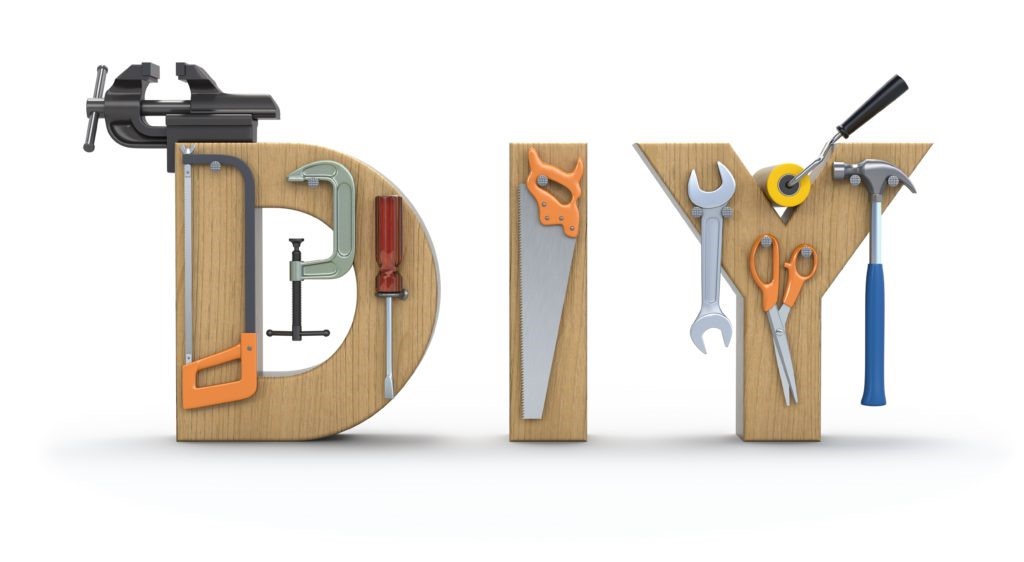 Whether you are browsing on Pinterest or watching HGTV, it looks like DIY or Do-It-Yourself projects are easy to do. After all, who needs professionals if you can do the project by yourself. Imagine the satisfaction you can get when you see the finished product, beautiful, and you spend less money you don't need to pay someone to do the job. All you need are the materials, your skills and abilities.
But there are certain risks in doing DIY projects. There's a reason why people hire professionals, and it is because they don't know everything about the project they are trying to do. One wrong move and you will be losing money, time, effort and possibly injure yourself. Don't start your project with a D-I-whY-Not because it will result in D-I-whY-Did-I-Do-This. But it does not mean that you should not attempt to do the project yourself. You need to plan everything and study how the professionals do it.
 DIY does not mean you need to do everything
There's a saying, "If you want the job done right, you have to do it yourself." But when it comes to Do-It-Yourself projects, that does not apply. You don't need to do every project by yourself. You can search through a high quality local magazine for tips on how to properly do Do-It-Yourself projects. There's also the risk of doing DIY without proper permits and inspection on how it can affect residential and commercial spaces.
When doing Do-It-Yourself projects, professionals suggest that people …
Do-It-Yourself Don'ts to Have a Successful Renovation Project in Your Home

Read More