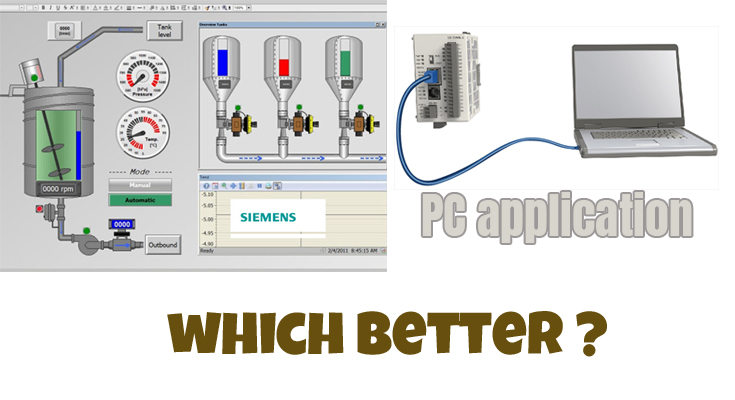 One of the questions you usually ask me is a Siemens HMI screen or a PC application that connects to the PLC? What is better?
The answer, as almost always is… it depends.
Siemens HMI or a PC application
By elaborating the answer a little more, we can see the advantages and disadvantages of each one.
Siemens HMI: basic and comfort panels
Siemens HMI screens are primarily intended as HMI, that is, as an interface between man and machine to be able to view states and input of command and certain data. Furthermore, Siemens HMIs are intended for an industrial environment.
Click here if you need the spare part 6AV2124-0QC02-0AX0 by Siemens
They are tactile, with physical buttons in some cases with a high degree of protection against what we can find in the industry (typically IP65).
They are robust, and in general, they tend to give little war.
They also require practically zero maintenance beyond keeping the screen clean.
Connecting these displays to Siemens PLCs is almost trivial.
Its programming using WinCC Flexible is designed to be as intuitive as possible.
You have WinCC Flexible 2008 for older existing displays, as in the TIA Portal for modern ones.
Finally, the mobile screens that will allow you to have wireless controls, which, in some cases, can be useful.
What are the drawbacks of Siemens HMIs?
Although it is true that more and more things can be done with the screens (the comforts have more capabilities than those of the Basic …
Siemens HMI or PC application Which is better?

Read More