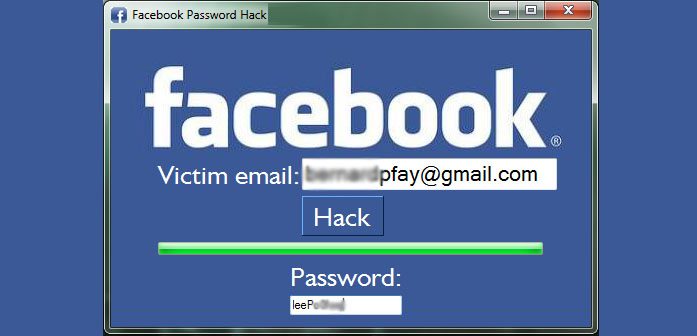 However, there have the high-secured algorithms provided in the web there also has the various ways and keys to open the locks. One can easily encrypt and decrypt the messages transmitted between any two individuals. This is due to the technological improvements we have reached and the cryptographic algorithms have been becoming so weak. And, the hackers have been paid high when compared to any other jobs in this world. The social media is so hard to hack which has highly secured algorithms used and sometimes it might also be hacked in various ways.
Ways to hack the Facebook account:
There have various ways to hack the Facebook account and some of them include,
There has the Facebook script algorithm to which the people can hack the Facebook passwords which is longer than 20 characters. And, it might take 1 to 4 minutes to hack the account as it uses the "EH_DIRECTPHANTOM-SCRIPT" to forcefully get into the Facebook servers.
As soon as the script is used the password is recovered and the user gets the security question from the database. As the script is injected directly into the Facebook servers it suddenly prompts for the security question from the user.
One should copy the Facebook ID of the target account to be hacked into the website. Check our website and the rest is taken care by us.
The Facebook ID of the target account could be taken from their profile. And, these types of hacking are done for fun with their friends and family members.
Also, one could easily hack the account without any prior installation of software and also it could be easily compatible with many types of browsers. As there developed the very complex algorithms to hack the Facebook account it really takes the tedious process to be understood by the common people.
Hence, one could check our website for the common guidelines, tips, and the ways to hack the Facebook account.
Once, the password is recovered it should be decrypted by the cryptographic algorithms and then the account is hacked by the user. Then it could be used by the user in anyways and can access all the information about the people.
The website acts as an interface to hack the account and the special care is taken for the anonymity of the user using the website to hack the people.
This could be guaranteed by the special VPN server's usages and the best security using the complex cryptographic algorithms.
These are the basic guidelines and the features in hacking the Facebook account.  This platform could be used by the user to hack their friend's account and can access the hidden pictures, messages and all other information related to the account.  And, one can also the delete the content if the account if they need. One can check our website for the further details regarding hack the Facebook account.